The Village TeaRoom Restaurant & Bake Shop has been catering weddings for over 8 years. Many couples who choose the Hudson Valley for their wedding do so because they are drawn to the beauty of our area and the abundance of farm fresh, local and seasonal food. Our food philosophy of carefully prepared, sophisticated comfort food using local and organic ingredients is a great fit for a Hudson Valley wedding and many of the weddings we cater are located in barns, on farms or at historical sites. We also cater smaller weddings on site at the restaurant.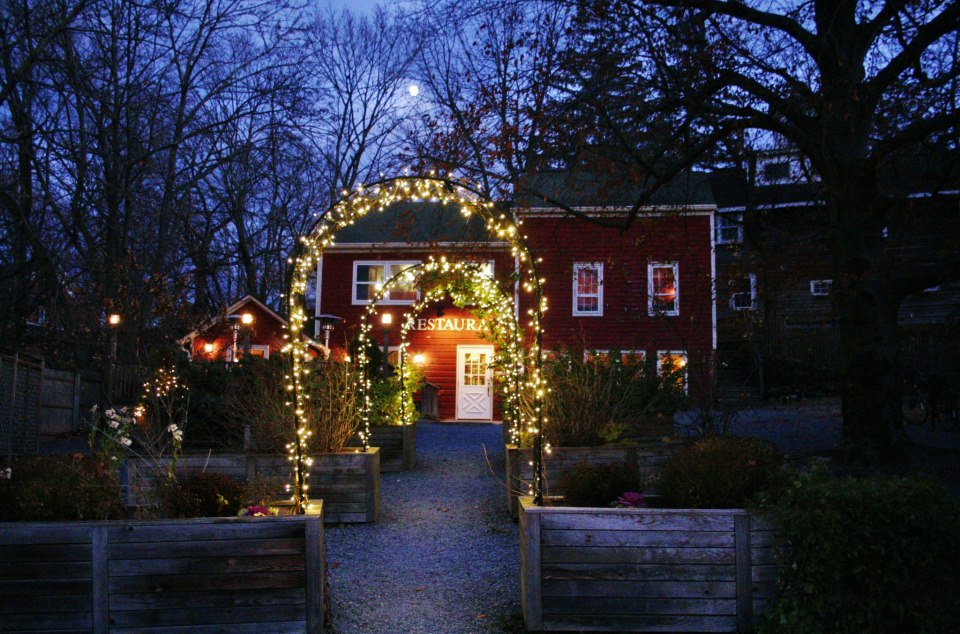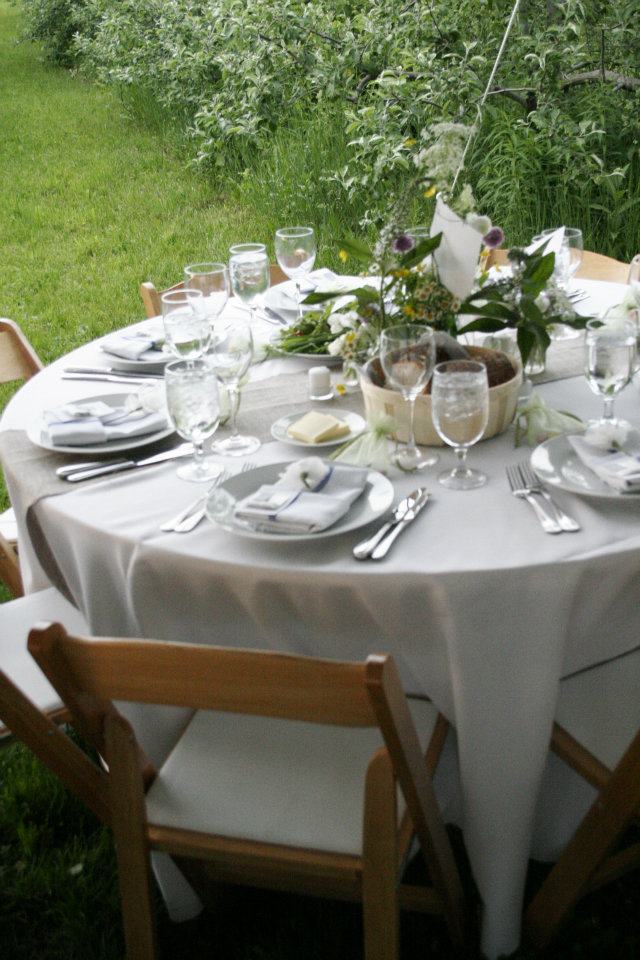 Planning a wedding is a big undertaking and usually a first for most couples! Catering halls that do six weddings a weekend may make you feel like your special day is just another event they grind out but they include everything. No need to rent a tent, tables, chairs, glassware, silverware, dishes, tablecloths, a dance floor. The details can seem over whelming when planning a wedding for the first time but the payoff is a very personal & unique experience, delicious food and yes a delicious wedding cake too.
The question on every one's mind when planning their wedding is "how much will it cost"? This is a very important consideration starting with the location fee, the caterer's fee, the bar, the music, the rentals, the photographer and more.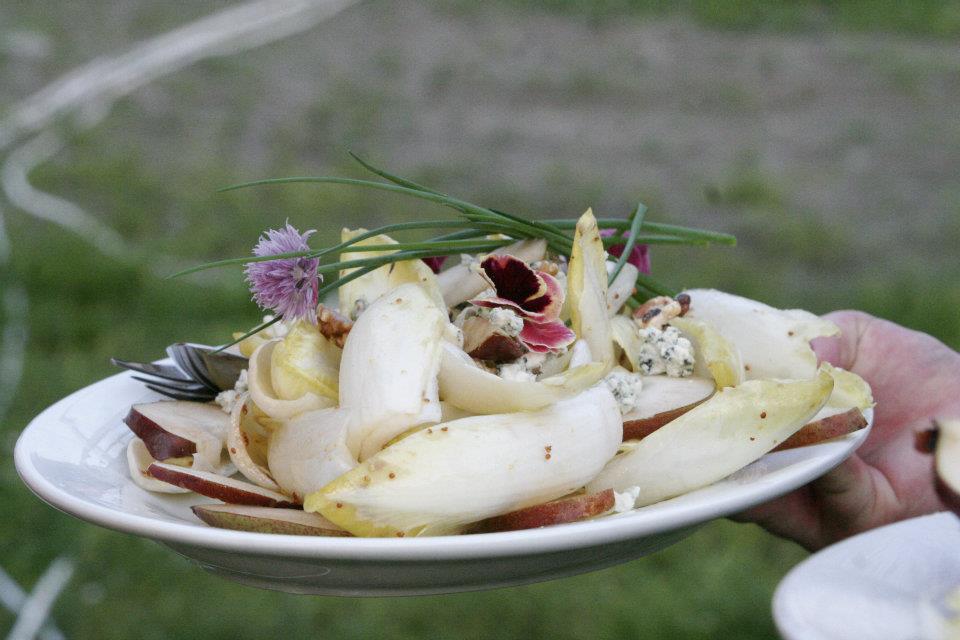 Endive Salad, Pears, Ewe's Blue & Flowering Chive
The most important place to start with is the location. Some locations come with fully equipped kitchens or tables and chairs and this will affect your costs if you don't have to rent those things. We have catered weddings at some beautiful spots in the Hudson Valley, including a barn in the middle of a field, garden weddings at home, Liberty View Farm, The Slingerland Pavilion Mohonk Preserve, Locust Grove, Mount Gulian Beacon, private estates & Historic Huguenot Street to name a few. Some locations come with lodging…at Liberty View Farm it includes a stunning farmhouse and a yurt! Other sites rent the space for the duration of the party.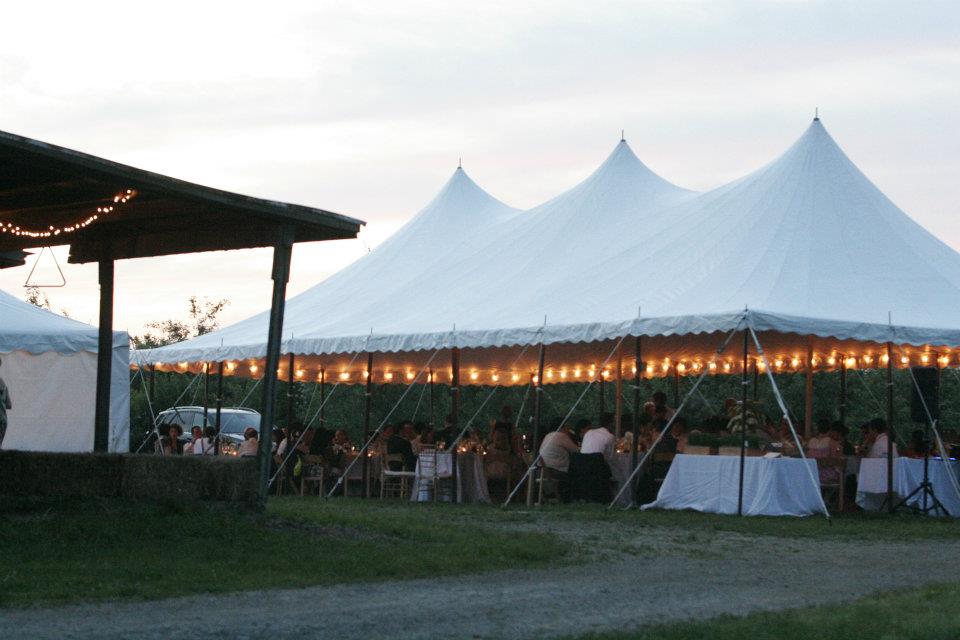 Our goal as the caterer of your wedding is to shepherd you through the process, provide a memorable experience and serve delicious food for your wedding day. Spring weddings feature local asparagus, English peas, rhubarb, snow peas, tender salads. Summer weddings showcase local berries, squash, herbs, heirloom tomatoes, local corn & peaches. Autumn weddings are showcase fall squashes, roasted vegetables, braised meats, apples and pears.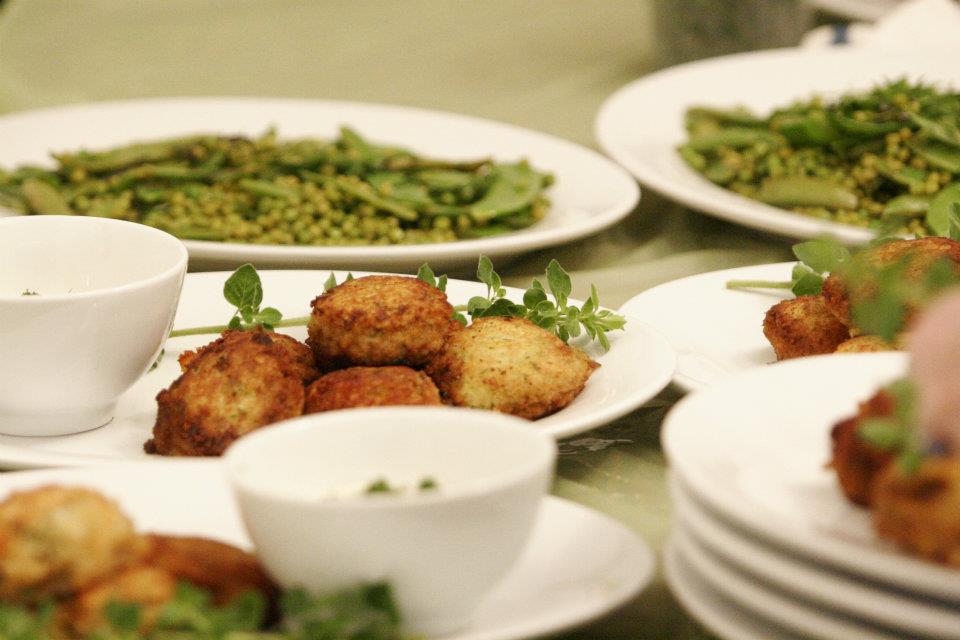 Summer Cod Cakes, English Peas, Snow Peas & Sugar Snaps
We have many dishes to choose from starting with a choice of passed Hor's D'oeuvres, a first course/appetizer and a choice of entrees served with seasonal vegetables, Bread Alone Organic Breads and Vermont butter.
The cost for this meal is $55 per guest and it includes a wedding cake.  Style Me Pretty, the award winning wedding blog has featured our Honey Bee Wedding Cake.
We can also cater to gluten free, vegetarian and vegan guests.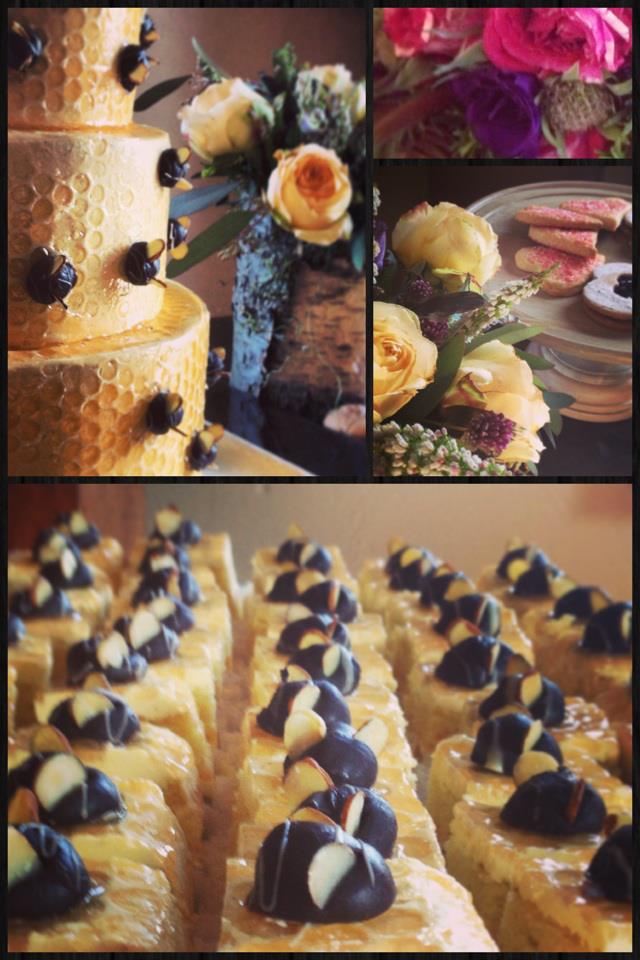 Honey Bee Wedding Cake
We coordinate with the rental company, provide service staff for the day & have a full liquor license as well as all required insurance information. There are many vendors that we have worked with over the years that we are delighted to recommend.
Call Agnes at 845 255 3434 to schedule an appointment.
Visit our website for more info and photos http://www.thevillagetearoom.com/catering/
and our Facebook page https://www.facebook.com/VillageTeaRoom
A few of our favourite wedding collaborators!
http://www.thegreencottage.com/
http://www.libertyviewfarm.biz/Weddings_Events.html
http://www.mohonkpreserve.org/wedding-and-event-site-rental
http://www.photosforyourwedding.com/#p=-1&a=0&at=0
http://www.hudsonvalleyphoto.com/