About
I live in the Hudson Valley in the village of New Paltz NY and own a restaurant, The Village TeaRoom Restaurant & Bake Shop.
Next door is the 200 year old farm house where I live with my husband and two children. We moved here in 2000 from Brooklyn so that our children could attend Mountain Laurel Waldorf School. The building that is now the restaurant was in 2000 a two family house, built around the former tailor shop of Alderd Schoonmaker. Transforming that old building into an up-to-code restaurant was a huge undertaking which we started in January 2004. Eight months later we opened our doors, eager, enthusiastic and unprepared for the roller coast ride of owning and operating a restaurant.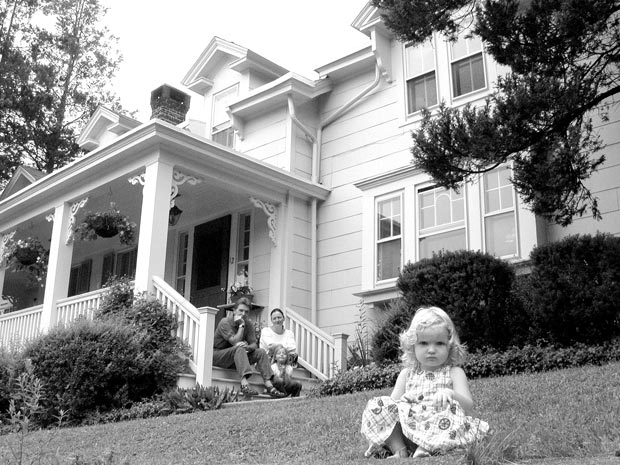 In the restaurant as at home, the emphasis is on comfort food from many cultures. We serve Italian style Bread Sticks with Indian Dal, Shepherd's Pie and Steak au Poivre, Turkey Pot Pie and Classic French Pate.
Seasonality drives the change in menus – we don't do Strawberry Shortcake in winter, but we do embrace Gingerbread, Chocolate, Carrot Cake, Pumpkin, Maple syrup and winter citrus.
Local cheeses, eggs, milk, cream, butter, meats and poultry are featured prominently. Filet mignon, Foie Gras, lobster and other so-called luxury ingredients are so much less interesting to me than exploring the simple luxury of a madeleine made with farm eggs, the best butter & Nielsen Massey vanilla or a Roast Chicken, cooked to perfection with bronzed crispy skin, juicy meat, a gravy of meat drippings and potatoes mashed with local cream butter and chives.
Wringing something succulent and delicious from a cheap cut is so much more satisfying to my somewhat contrary and frugal nature. I love Rhubarb and citrus, almonds and vanilla, stews and tagines, tarts sweet and savoury, quince and cheese, chutneys and relishes and chocolate (of course) and whipped cream with everything! Our menus reflect my idiosyncratic interests, likes and dislikes and hopefully my love of lusty, satisfying dishes elevated with great local ingredients.
At home I cook on an Aga stove – a cast iron behemoth that warms my kitchen and makes fantastic toast, the juiciest of roasts, stews, pancakes, cookies, cakes. Always on, its four ovens make for easy cooking and baking. I hope to share some recipes from my home kitchen also.